LEARNING AND GROWING – ITS BACK TO SCHOOL TIME
Its back to school time for all the kids that Just for Humanity is helping to educate thanks to your generous support.
All 27 of the underserved children that we introduced you to in our last newsletter have started in their new schools in the last few weeks. They have settled in brilliantly, they are doing well in their studies and are making friends, and their school attendance is an impressive 95%. Here are some photos from the first few days at school:
Although every child has the right to learn, none of these children would be going to these schools without your support of our scholarship program. Now they are all striving to maximize the educational opportunities that you have given them so they can escape the cycle of poverty and help their families do so too. Our goal now is to support these kids until they graduate high school so they have the best chance possible to realize their talents. Here is a video of Smite so you can get to know him and understand the many challenges he's facing and trying hard to overcome in order to achieve a better life.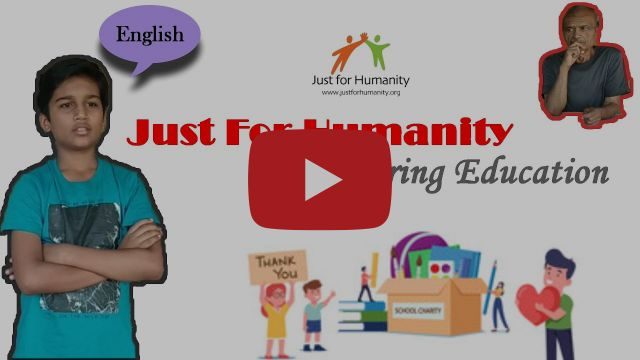 We are also excited to tell you that we have recently completed one of our projects to create six new audio-visual classrooms at a partner school. 300 children now have access to internet-based educational opportunities to complement their existing classroom tuition and they now have a brand new window into the world beyond their local communities. A huge thank you to Magic Pathshala for helping us achieve this. Here is a video summary.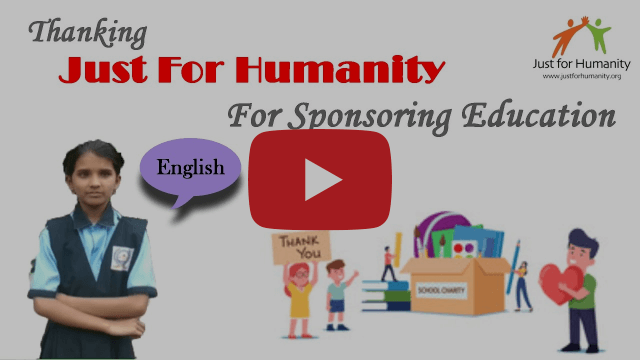 The education challenge is enormous. 124 M children globally have not started school or have dropped out 1. These are daunting statistics that require global solutions. However, with your ongoing help, Just for Humanity can play its part – we can guarantee the ongoing support to our existing scholarship children, offer others a similar opportunity, and deliver more scholastic projects that will improve the quality of education available to more underserved children. So a big thank you for your support.
We can now accept cryptocurrency donations via our usual website 'donate now' link.
Just For Humanity is a 100% volunteer based organization and everything you give goes to the children we support.
Thank you for helping to educate these vulnerable children.