Our 2019 Resolution – to give needy children the gift of education
Having ended 2018 with Just for Humanity launched, our partners in place and a highly experienced and motivated team raring to make a difference, we have started 2019 with a passionate focus on fulfilling our mission to educate and empower children in need.
Our resolution for the first full year of operations is to provide 60 young children and teenagers with a high quality academic education or a place in a vocational skills training program offered in collaboration with our grassroots partners in India.
With your support, these educational opportunities will help these children realize their talents, permanently lift them out of poverty and empower future generations of their families to thrive as well. To achieve this, our goal is to fund their education until the children either graduate from school or they complete their vocational skills program. More than 90% of them successfully obtain full time employment after graduation.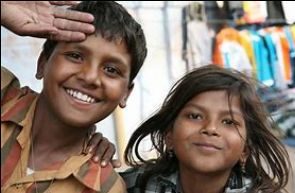 To achieve these life-changing outcomes, these vulnerable children need your help.
Our immediate goal is to give 10 talented children from slum communities in India the opportunity to get a high quality education this year, but we cannot do this without your support. These children are like Pintu. He lives in a Kolkata slum but he is now going to a reputable private school with the full support of his family and mentorship from our partner.
To give 10 other children this opportunity, we must raise USD 8,000 by April 15th, 2019.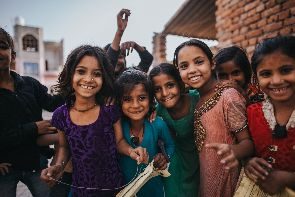 Thank you for your generosity so these children can look forward to a better future
In 2019 we will also introduce new grassroots partners to you, we will continue build-out our team and network of supporters and throughout we will ensure that your contributions are wisely deployed.
Thank you for putting children's education first.
Your team at Just for Humanity